Written by:
I joined the Glass-House in September 2018, fresh-ish from my MA after spending the intervening year freelancing at an architecture practice and working on the collaborative projects I'd started while studying.
My deep interest in public space and the built environment, respect for the organisation's ethos, plus a desire to improve my workshop design and facilitation tools encouraged me to apply. There were two roles available at the time: in the end, I was offered the outreach & communications role I didn't apply for, but decided to take anyway as the organisation is small and I wanted to learn.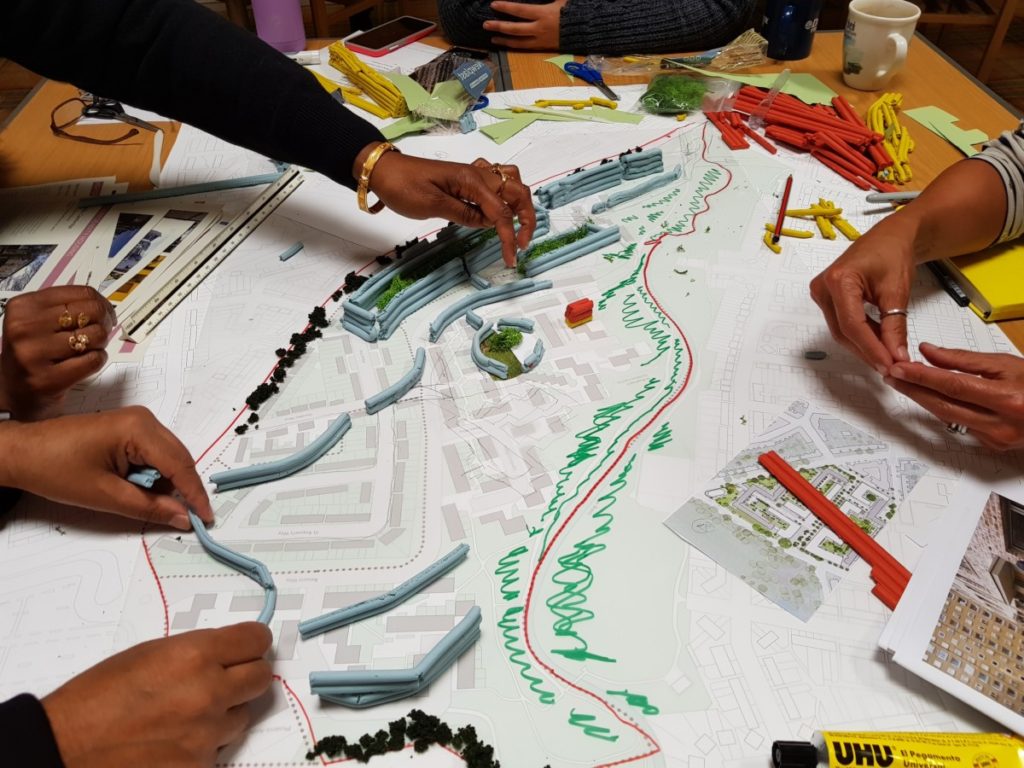 It turned out to be a fantastic decision that has shaped my plans for the future and given me a huge range of valuable experiences to take forward into new things. I leave the Glass-House as the outgoing Design Champion, which I'm sure will be the most exciting job title I'll ever have.
By my quick calculations, during my time at the Glass-House I have, amongst other things:
Helped design and/or facilitate 24 (+/- a few) workshops and events
Been part of 3 GH event series  
Co-produced 8 resources in printed booklet & film format
Helped design & deliver 2 Design Training courses for residents groups
Contributed to 3 research projects
Produced 2 exhibitions 
Managed the re-design of 1 website 
Cut 1 enormous map out of foam floor tiles 
Had many many inspiring conversations 
Worked in 10 towns and cities across the UK 
My role has shifted over time, from a focus on planning events and producing resources, towards project management and design leadership. We've gone from a team of three, to two, and back to three again; worked with three wonderful interns, many Glass-House enablers and lots of fantastic research partners.
Being part of a fully independent, totally collaborative, experimentation-led space is something I will really miss, and I'm incredibly thankful for the learning opportunities I have had. It's been exciting to witness the industry-wide shift in awareness of the importance of co-design and genuine engagement opportunities, which is where I'm heading next.
I'd like to say a huge thank you to everyone who made it such an enriching experience.
I'll be joining PUBLIC PRACTICE in January as an associate, and as Senior Planning Engagement Officer at Richmond & Wandsworth, working to shape community involvement in the local plans for both boroughs.
I'll also continue running Syrup, the design studio I co-founded in 2016. 
You can find me on Twitter & Instagram.
If you would like to apply to be our next Design Champion, find out how to apply here.