Written by:
For our new blog series 'A Letter to Future Placemakers', we're showcasing letters that thoughtfully share learning points from your lived and/or professional experience with the placemakers of the future. Through this open call, we are asking you to define your audience and place to call your future placemakers to action. Who will shape the future of our towns and cities, and what do you want them to know? Melissa Lacide shares her thoughts below.
When we think about placemaking it is a collaborative, shared process where people connect and come together to re-imagine and re-create buildings, homes, spaces and neighbourhoods. Whilst the stakeholders can vary, I would like to focus on community groups and community organisations.
Aside from learning from the design legacy we have for our built environment, there is still a lot of learning that needs to be done around social infrastructure and the value of community spaces where people can meet. A lot of damage is caused when these local spaces are lost or not invested in however, with support in building confidence, skills and knowledge, our communities are best positioned to improve places and should be trusted to do just that.
Throughout lockdown we have seen the role of local heritage, cultural and community spaces shift as they have responded to local needs through services and opportunities. Be it a health centre, library, place of worship or village hall – to name a few – local people and these spaces have been the heart of their community, providing community care to anyone regardless of background and circumstances. This has ranged from childcare and after school activities, creating spaces to grow food, delivering meals, distributing covid test packs, setting up food banks, offering wellbeing sessions, signposting to employment services, and much more.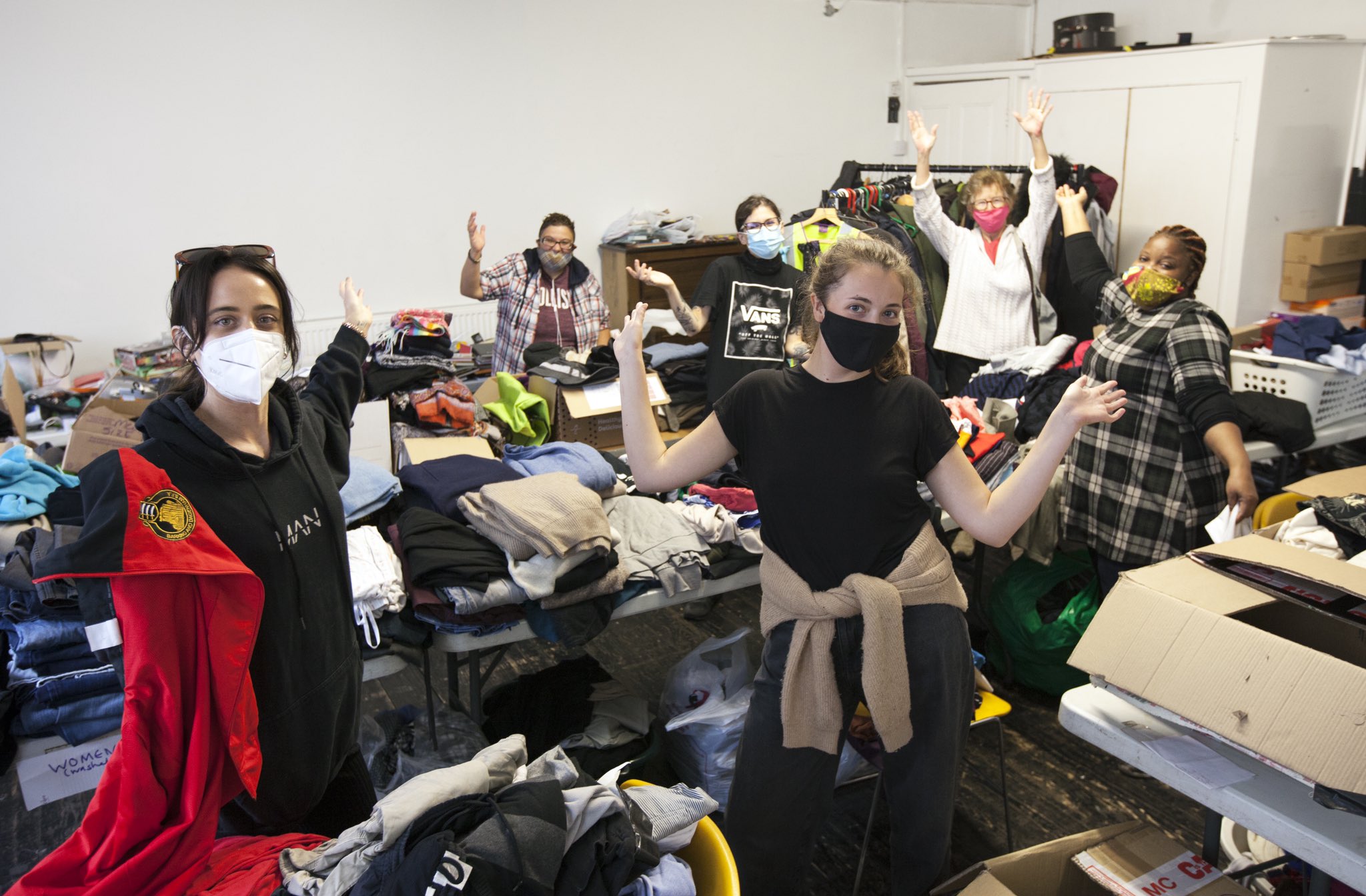 Where others have failed, where services have been cut, and when buildings have been neglected or underutilised, communities have been an anchor – succeeding in regeneration through taking ownership, sharing ideas, finding their own solutions, making decisions for themselves and investing in local assets to respond to adversity. They have been the placemakers, they still are the placemakers, and will continue to be the placemakers in the future.
This is shifting the role of 'placemaking' and what we define as 'placemakers'. We can never underestimate the value of community spaces that enable social informal connections but also positively shape the happiness, health and wellbeing of people. I would like our communities to know that their activism is placemaking. They are already co-creating solutions – we can learn from how their practice of reimaging spaces and co-designing services can be done well and creatively.
Even though we are living in and experiencing a digital world like never before, the physical spaces of our places, plus the social connections and opportunities this brings, cannot be replaced. The circumstances of the pandemic encouraged people to stop, listen, look, and collaborate. It took lockdown for us to really see how valuable green and growing spaces are – to feel connected with nature and supported with our wellbeing. But, sometimes it is easy to forget that many places are still experiencing urban decay, lack of accessible and good quality transport, town centre decline, high unemployment, and much more. An inconceivable number of our places are still being left behind but, whilst the levelling up agenda is reassuring, I cannot shake the feeling that geographic imbalances will remain for some time.
We have a long way to go to ensure all of our places are enjoyable, inclusive and just – a long way to go before feeling that we have an identity – a long way to go where we are all proud of where we live, work and play. Having a placemaking charter or social value agreement in neighbourhoods is a step forward. However, it is not achieving the aim of enjoyable, inclusive and just places if people feel they have to hide their sexuality from visitors in their home; if people feel unsafe outside of their community because of the colour of their skin or gender they identify with; if people who identify as disabled still have to explain why a design experience does not work for them.
We must get better at capturing the experiences and stories of people who are making our unique places alongside celebrating the true social impact and value of placemaking. We are often hopeful of and for the next generation – hoping they'll make the changes we want to see as we feel we haven't been able to see these quickly enough. But, there are placemakers in each generation… we can all be placemakers, starting in our communities.
Melissa Lacide's background is in sustainable design for the built environment, with a passion for working with various stakeholders in placemaking and social value. She has worked as a consultant, practitioner and volunteer within architecture, charities, social change agencies, and social housing. Melissa previously worked at The Glass-House as a volunteer and then valued member of our staff team.