Written by:
By Emma Newman
On Saturday May 12th, EDP supported Bow Church to host 'Bow Moves' – a community event exploring potential uses of their building. The afternoon explored the possibility of forming new connections with local organisations and businesses, prompting them with the question "What would you do with this space?"
The competition format helped test the appetite for Bow Church as a venue to hire, gain insight into the limitations of the space, and encourage groups to explore new activities that can serve the community. Once the applications came in, EDP helped Bow Church select two winners. In the end, Bow Church hosted Angelique Sinclaire's Latin Dance and Vera's Karate Academy for a day themed around fitness and physical activity. On top of that, an arts and crafts station was set up where participants could decorate images of the church.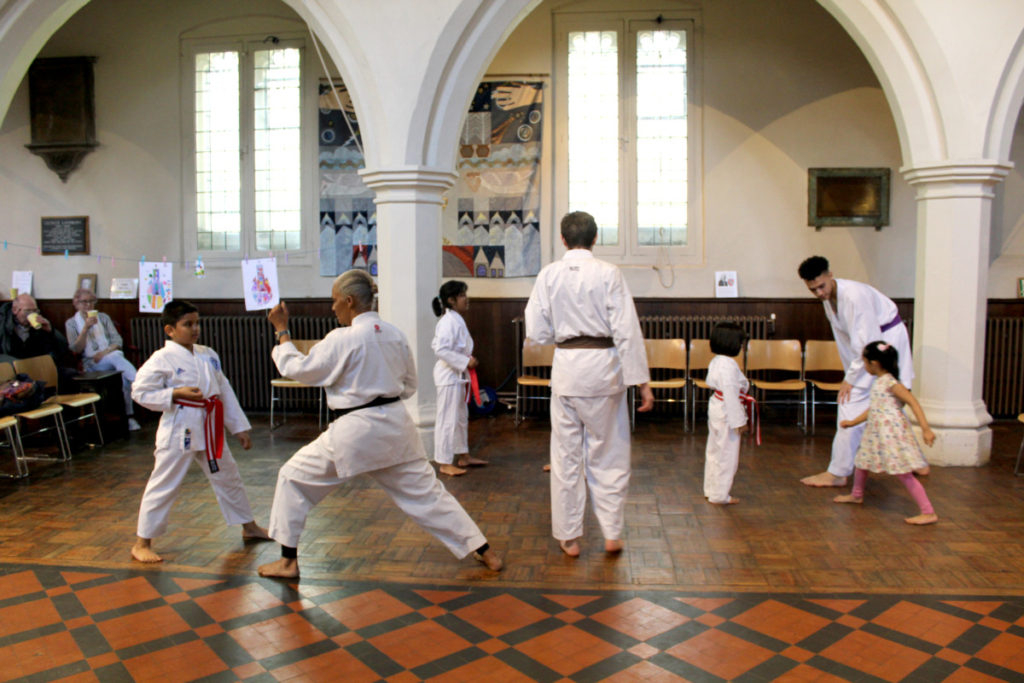 As an intern at the Glass-House, this event was a great opportunity to experience what community engagement looks like. Over the past couple weeks of my internship, I have participated in conversations about the Bow Church project, and community engagement in general. I found that attending this event was an invaluable experience, allowing me to put faces to everyone involved in the project and have meaningful conversations with community members.
The event attracted churchgoers, regular Latin dance and karate club attendees as well as curious passers-by. It was thrilling to see all these groups come together, chat over tea and cake and share the space. All were enthusiastic to see the church being put to use in such novel ways.
The classes were a great success, and the event scaled up significantly throughout the day with a steady influx of people.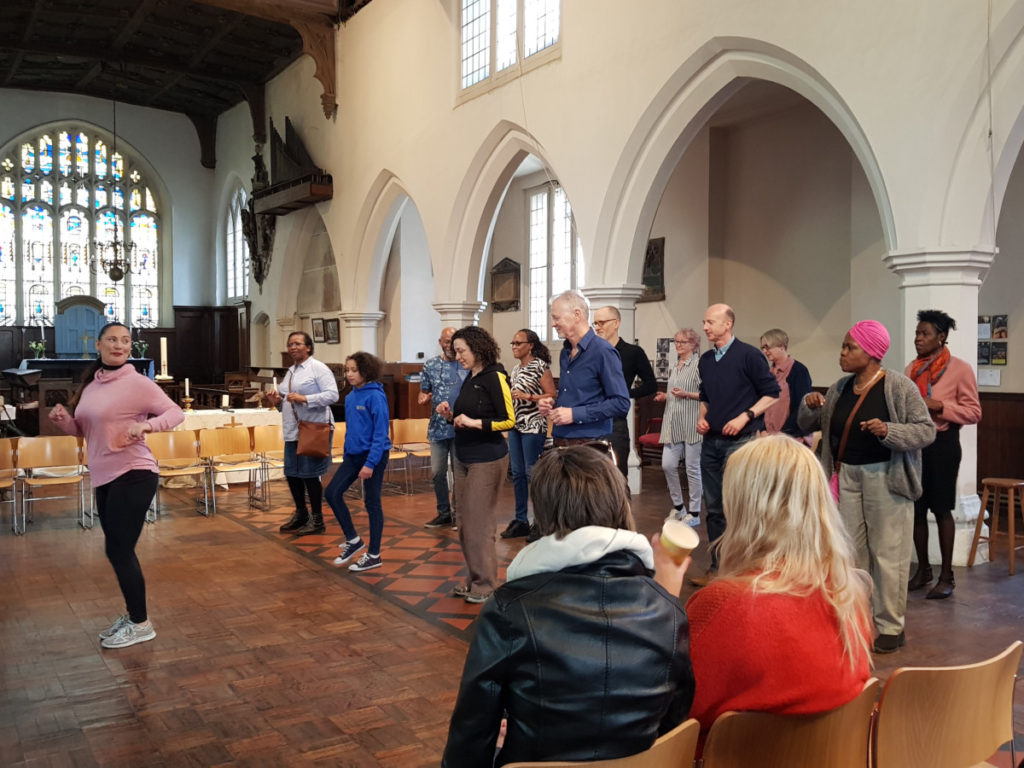 Thanks to movable chairs, it was possible to open a large open space in the centre of the nave. Both activities were easy to set up so the transition between the two classes happened seamlessly – a testament to the multi-use potential of the space.
Participants responded well to the day overall and gave constructive written feedback at the end of the event. These included: "Very enjoyable afternoon. Certainly would attend again", "It was great having the arts and crafts as well as both classes. More please!." These responses were very encouraging and confirmed that Bow Church's efforts to put their space to new uses are headed in the right direction. A regular church goer commented that they never would have tried this sort of class anywhere else. Whilst we often consider how fresh uses can bring new people into a building, it's worth contemplating how enabling a building to thrive with new activity can enable new opportunities for regular users of the space too.
Participants also suggested other activities that Bow Church could host. Art, music, pilates, reading groups, knitting and language classes were all brought up as activities they would like to see happen at the church. Some local residents were inspired by events at other churches they had attended and saw how those ideas could be translated to Bow Church.
Constructive criticism, such as "more open space to dance," "café," "another toilet," "heating," was invaluable feedback for the church's ongoing renovation work. This was especially relevant to them when considering how to enable a variety of activities to ensure their church stays relevant and useful to the community.
Overall, 'Bow Moves' was a heart-warming event, holding much promise for future use of Bow Church. It was fantastic to witness the connections people made to the church and to each other.
Emma Newman is a summer intern with the Glass-House Community Led Design.