The Glass-House worked with children to co-design a full-day workshop using gaming software to introduce primary school children to the design of places.
The Story
At The Glass-House we have always used creative and playful activities to bring people together to explore design. When we saw that children were designing and building on a regular basis through play in gaming environments such as Minecraft, Sim City and Roblox, we decided to explore how we might integrate these gaming environments into our workshops for primary school children.
In December 2018, our Empowering Design Practices (EDP) research project (in partnership with the Open University, Historic England, National Lottery Heritage Fund and others) provided the perfect opportunity to explore this within a funded research space.  With EDP research focusing on how to build capacity within communities to lead design projects to reconfigure active places of worship for more diverse community uses, we were interested in exploring children's perceptions of both faith and community spaces.
As EDP also explored the role that design can play in empowering people with new confidence and skills, we were keen to explore how gaming could empower children as enablers of design conversations using their technical expertise to create 3D models of the concepts being explored. 
We chose Roblox Studio as our gaming environment due to the sophistication and flexibility of their design and build tools, and because the game is freely accessible online. 
Our first step was to bring in the expertise of children who regularly play on Roblox and to work with them to co-design a workshop they felt children their age would enjoy. Our young co-designers Dexter and Isabella (then aged 10) worked with us to explore the sorts of games they played and how they could be adapted as learning tasks. They then helped us design a workshop programme which offered a basic introduction to the principles and language of design (exploring form, function and feeling and how we experience the places around us), followed by both an individual and a group design and build task. Dexter and Isabella then helped us model a secure gaming environment with designated building sites where the participating children could place their creations.
Exploring community buildings
Working with St Marks Church of England Primary School in north London, we agreed and planned a full-day workshop for 15 children in December 2018. Dexter and Isabella joined the facilitation team, helping to introduce the children to the design tools, and to articulate their design ideas in Roblox Studio. 
It was a day of great creativity and discovery, which culminated with the participating children sharing their co-design ideas for their community buildings with their parents. Their propositions were surprising, playful, provocative and colourful. They also carried some important and complex messaging from the children about what they value in spaces for connection with other people, and how they use spaces with their families and friends. 
There was a clear focus on creating spaces for connection, where people can come together. The children were also mindful of designing for diverse people, of different ages and with different needs, and created spaces that responded to functional needs but that also created diversion, delight and a sense of playfulness. 
You can read more about this workshop here.
Within a neighbourhood regeneration context
In 2021 we took the gaming workshop into a new context of housing estate regeneration. Working alongside Karakusevic Carson Architects and LB Haringey on an engaged design process for Broadwater Farm Estate, we decided to integrate the gaming workshop as part of the social value programme, which aimed to create new opportunities for local people while building their confidence to engage in the design conversation. We were keen that our gaming workshop should not form part of the official regeneration consultation activities, and instead create a safe and independent space for children to explore the transformation of places through design, and to build their confidence to express their views about what is important to them.
This time we worked with the primary school The Willow on Broadwaters, which sits next to the estate and is frequented by many of its young residents. Our workshop focus was on the children's vision for their ideal homes, and for playful public spaces. Once again, we were joined by Dexter, now 13, who helped the children master the design tools in Roblox and provided a useful generational link for the facilitation team.  
Here too, some interesting messaging came from the children through these activities. The design task to create their ideal homes revealed how much they value their quiet spaces within the home, as well as the more active and in some cases quite extravagant gardens. When we moved to the group design task to create playful open spaces, there was a clear desire for bright colours and "playable", often artistic installations sitting within the green spaces. One group also designed a depiction of a person whose presence they particularly value within their community. 
You can read more about this workshop here. 
At The National Videogame Museum
In the summer of 2022, we worked with students from the University of Sheffield's  Transforming and Activating Places internship programme to further develop and test ideas for this approach to using gaming as a way to introduce children to design and placemaking. Through this collaboration, we were keen to test whether the workshop model would work outside the school context, and also to explore how bringing parents into the workshop with the children would affect the children's experience and learning journey.
We reached out to the National Videogame Museum in Sheffield and agreed with them to team up and  inject a new version of our workshop into their summer programme for children and families. They kindly offered the use of their educational space and the IT equipment required, and together we were able to provide a free workshop for 12 children and their parents and guardians. We also brought in the young people, Isabella and Dexter, who had co-designed and co-facilitated our original workshop, as critical friends to help us shape this new version of the workshop.
We held the workshop, The State of Play, in August 2022, with a focus on the design of playful spaces and landscapes. It was met with enthusiasm by participating children and adults, and demonstrated that our approach is flexible and can be adapted to suit different contexts while maintaining its ability to creatively and playfully introduce children to the design of places, and to help children articulate what is important to them about the environments around them.
Hosted with a Design Practice
In the summer of 2023, we worked again with students from the University of Sheffield's  Transforming and Activating Places internship programme to further develop and test ideas for this approach to using gaming as a way to introduce children to design and placemaking. Through this iteration, we wanted to test holding the free workshop in a different type of environment outside the school context, this time at a design practice. 
We reached out to our partners Karakusevic Carson Architects, with whom we had collaborated on the workshop within the context of neighbourhood regeneration at The Willows on Broadwater Primary School, and they agreed to both host the workshop at their office, and to inject a session on how they design, looking at the stages and tools they use. 
We held the second iteration of The State of Play workshop in the KCA event space in July 2023, with children and parents surrounded by models, sketches and technical drawings from the practice, an inspiring backdrop for a day introducing children and their parents to design. As well as introducing participants to the professional world of architects, it demonstrated the similarities between the Roblox Studio software and some of the tools used by professionals, and how the design journey that workshop participants were undertaking could be applied in real life. 
The injection of a new session on designing for play led by our interns Sam and Piotr, also introduced a large selection of inspiring examples of different types of play environments and focused consideration on how we design not only for different contexts, but also for diverse users and needs. 
Looking ahead
This workshop model is one we intend to experiment with and evolve further. It is worth noting that while it is a simple workshop model, it does require significant planning on the technical front, particularly when working within a school environment and dealing with the equipment that is available and the firewalls that are often in place for the protection of the children and the school networks. The gaming technology we are using is also constantly evolving, which means further iterating the workshop design, but also increasing demands on the equipment required to use it. 
In the coming months, we will be looking at how we can make this workshop available to more schools , and further exploring the potential to place it within other environments accessible to children and their families.
Gallery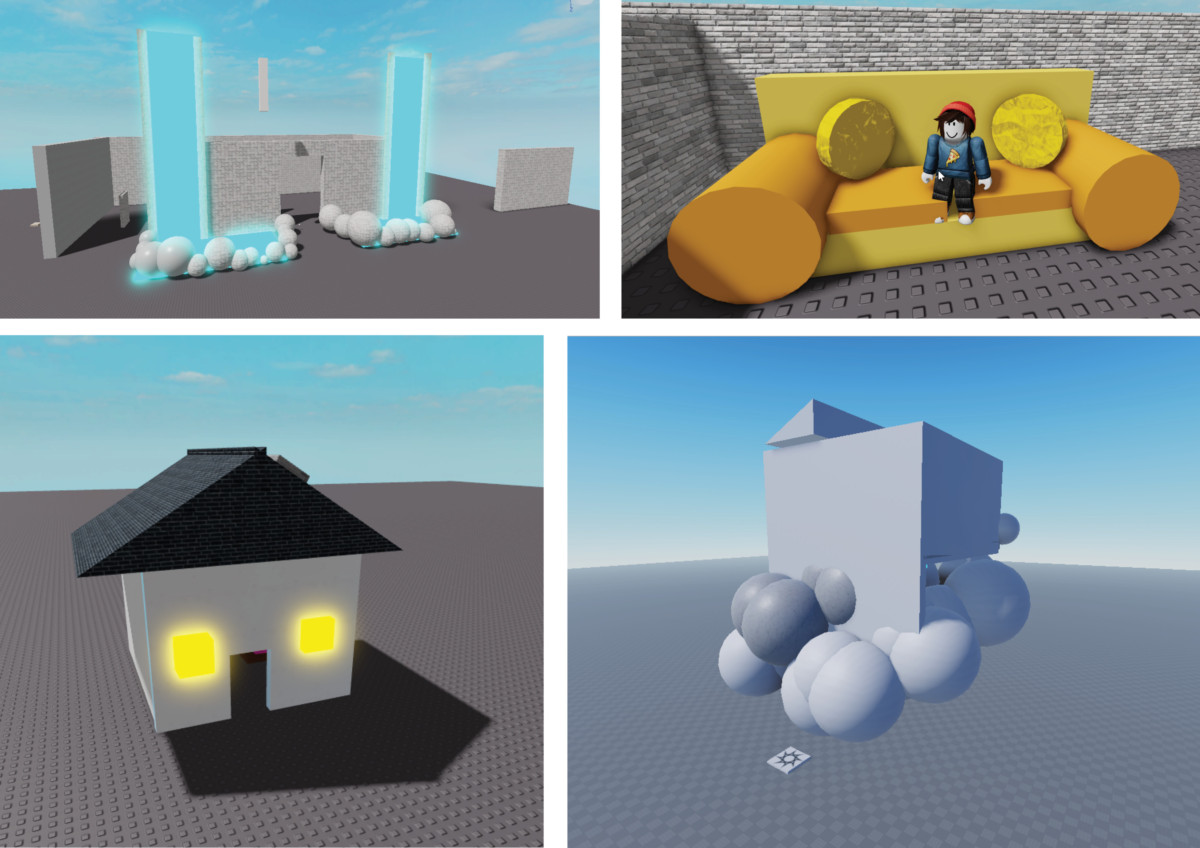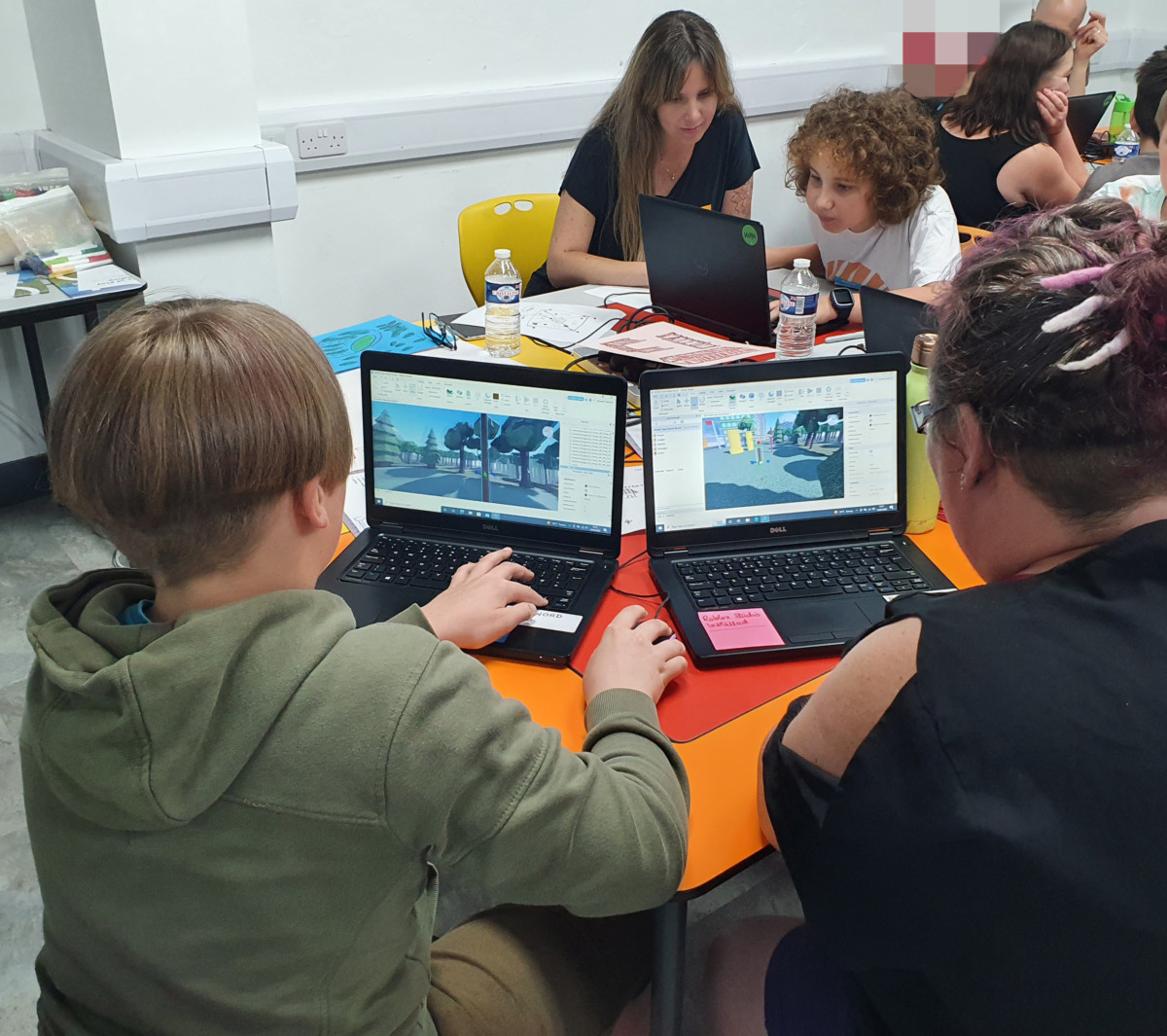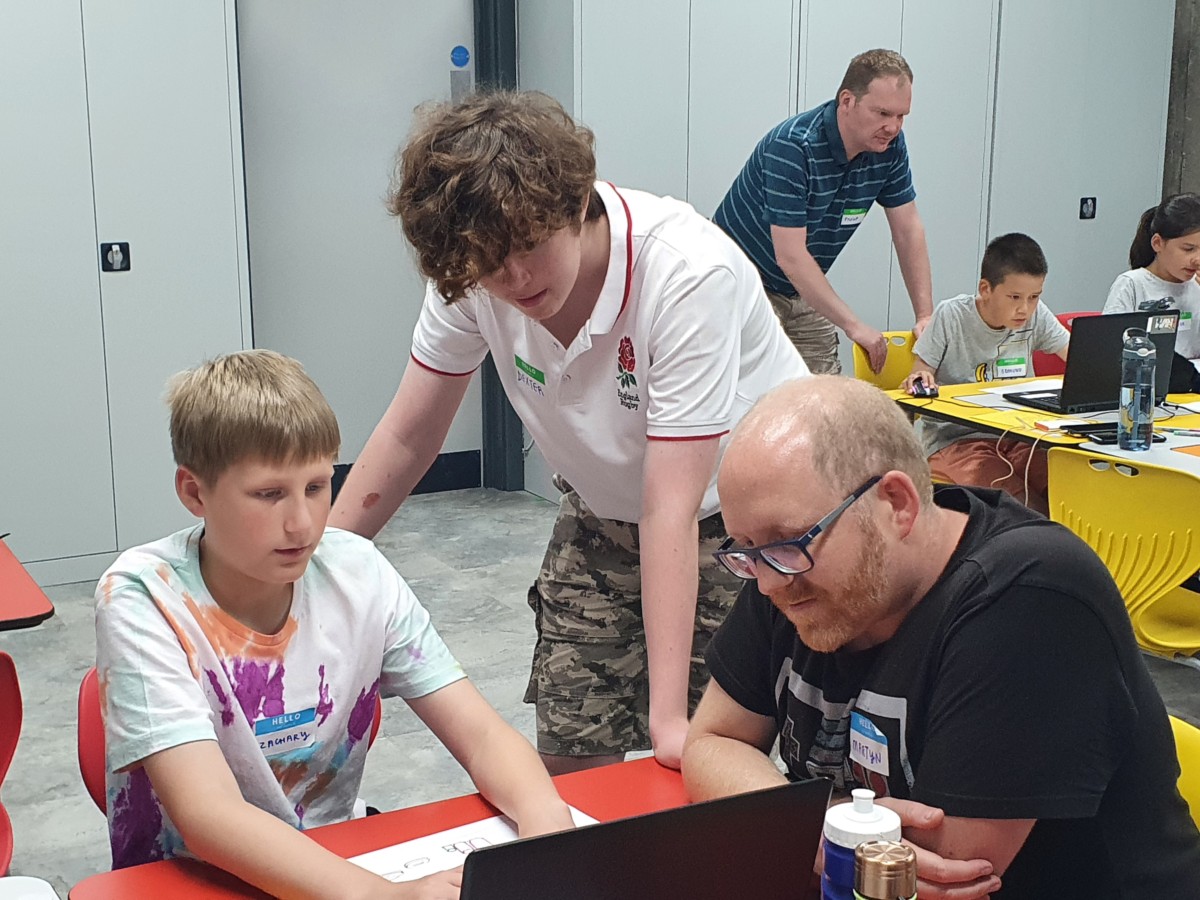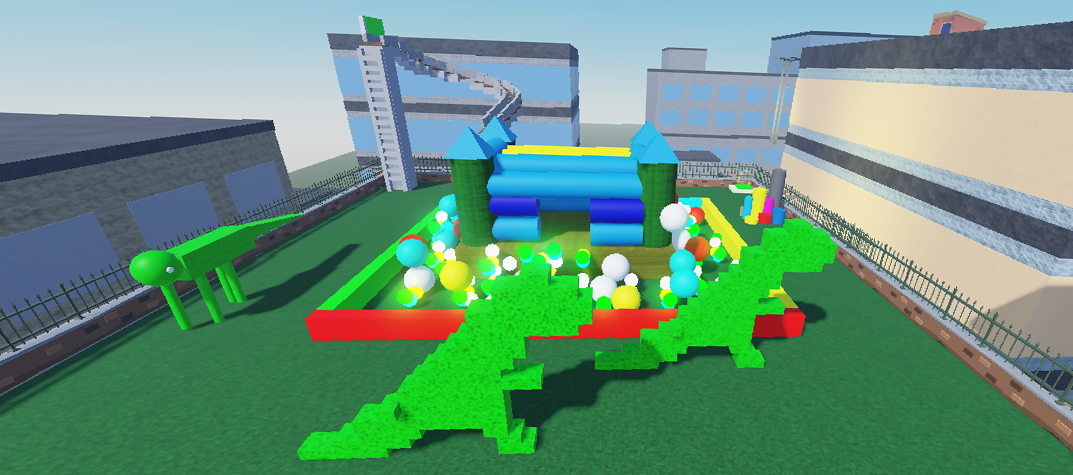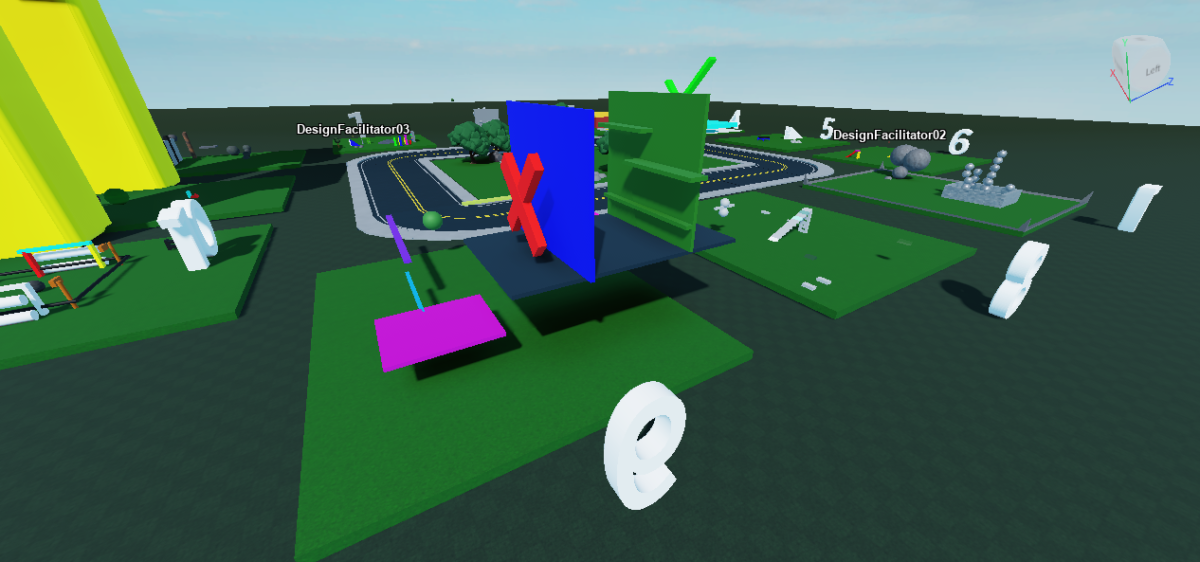 Impact
These gaming workshops have created a new kind of space to introduce children to design and most importantly, to empower them to articulate their ideas about how we should be shaping the buildings and spaces around us. We facilitators, as well as the children's teachers and parents were blown away by the astute and complex observations that the children made about how places work for children and their families.
These workshops also demonstrate the power of gaming as an empowerment tool for children not only as designers and contributors to a design conversation, but as technicians and enablers able to quickly model design concepts within the gaming environment. As well as activating their parents and others in the conversation, their role in helping to create the props and prompts for dialogue can help to bring them into placemaking as empowered active citizens.
Developing this workshop has also been an important space to empower children and young people in co-designing our workshops and in helping to facilitate our activities for children.  As well as bringing invaluable technical knowledge and expertise on the gaming software into the design of the workshop, our young co-designers Dexter and Isabella brought a heightened awareness of how children like to learn into the workshop design. Their role as co-designers and facilitators was an empowering experience for them, and their contribution to the facilitation team invaluable both to us and to the participating students.
In the words of our young co-designers and co-facilitators:
'Even though I didn't completely teach the whole workshop, I did manage to do a bit and I got to help others. That was a really nice feeling, and the day was really fun. I think most students would enjoy this workshop. We're getting to play Roblox, but it's teaching us about design through a game. '
Dexter
'We understand it a lot better than adults so it's easier to learn it from us. Also, it's more interesting and exciting because it's different from the normal thing of an adult standing there teaching. The children think if we can do it and enjoy doing it, then they can too!'
Isabella
Bringing parents and guardians into this space has also unearthed some interesting new dynamics in terms of supporting dialogue around design and placemaking. Asking parents and guardians to talk about how they played as children, and bring their memories together with children's perceptions of play revealed our shifting relationships with the spaces around us, but also the value that design and place can play in supporting intergenerational dialogue and exploration of social issues.
Our intergenerational workshop also revealed a desire among the children to invite their parents and guardians into their gaming environments as creative spaces, and to demonstrate how they are developing and using their skills and imagination in these spaces.  Parents valued the space to connect with their children as collaborators, and to bring their different skillsets and experiences together.  They all valued the design of places as a lens through which to work together, and indeed to connect with other children and parents in the workshop.